Creative documentaries that matter...
Frederik is driven by a passion for environmental subjects, social issues and human rights. Coming from a journalism and activism background his film style shifted towards creative documentary for cinema and quality broadcast. Cinematic shots combined with strong characters and storytelling are his approach to make an impact.
He is an experienced director, camera operator and editor who worked freelance from 2012 until 2020 in the creative industries. Since January 2020 he works for Spiegel TV on the character-driven documentary series Hartes Deutschland about homeless people. As a video journalist and director he is in very close contact with the protagonists in challeging environments and life situations. Currently he also works on a feature documentary aimed at international film festivals. It's about indigenous people in Brazil, who are trying to defend their forest from illegal loggers. You can receive updates on current and previous projects by liking the facebook page.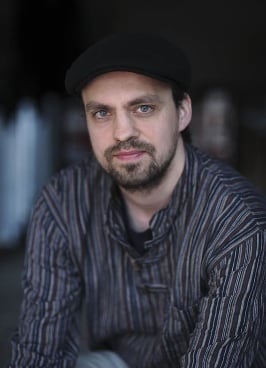 In 2015 he graduated with distinction in MA Film Directing (Documentary) from the Edinburgh College of Art. His graduation film Transit Zone is a short creative documentary about a Sudanese refugee in the 'jungle' of Calais.
In 2016/2017 the film has been shown at more than 20 international film festivals. It won three awards and received two special mentions. Transit Zone was also nominated at the prestigeous IDA Documentary Awards in the US and even reached the semi-final stage of the Student Academy Awards in the category Best Foreign Documentary in 2016.




"I want to make an impact through cinematic images, compelling characters and strong storytelling which touches the heart."




Previously he studied Broadcast Production at the University of West of Scotland where he graduated with a 1st class degree in 2013. Before that he studied Practical Journalism at the City of Glasgow College where he twice won the award for journalism student of the year.
For several years he was also acting as the chairman of Earthmovies, a charity organisation which was set up to raise awareness about environmental issues, indigenous people, animals and human rights. For Earthmovies he chaired and organised several documentary film screenings in Glasgow until 2015.
Frederik also directed other short films such as Windfall Island which has been nominated for a Royal Television Society Student Award in Scotland in 2013. The film also won the Creative Scotland Student Media Award for Best Factual Film & TV in 2014.